When I told my husband I was writing a blog about shoes he said, "So finally you are gonna address the issue that women have too many shoes!"  I laughed and thought, you poor thing, we have 2 daughters and it's only just begun.
For Christmas, my daughter received a book called Shoe-la-la by Karen Beaumont.  It starts off, "Party dresses, party hair… Need new party shoes to wear.  Emily, Ashley, Kaitlyn, Claire!  Let's go find the perfect pair!  Shoe-la-la!  They're everywhere."  It's a story about a group of young girls who go looking for shoes.  They tear up the store trying on all different styles, and the poor guy working there ends up in a sea of shoes only to have them leave without buying any.  They go home and decide to get crafty, making their own dress up shoes with beads, bows, lace and feathers.  Cute book and it gave me the idea for this post………SHOES!!!!
"For women, shoes are the most important. Good shoes take you good places."
― Seo Min Hyun
The Spring/Summer 2013 shoe trend is looking bright with lots of neon colors, metallic accents, ethnic materials/prints, mesh and lace, and color blocking!  We see the oxford lace-up (updated), heel heights soaring higher and getting chunkier, and pointy toes coming back into style.
Let's take a look at some of our favorites.
Affordable options for those of us on a budget- all under $100.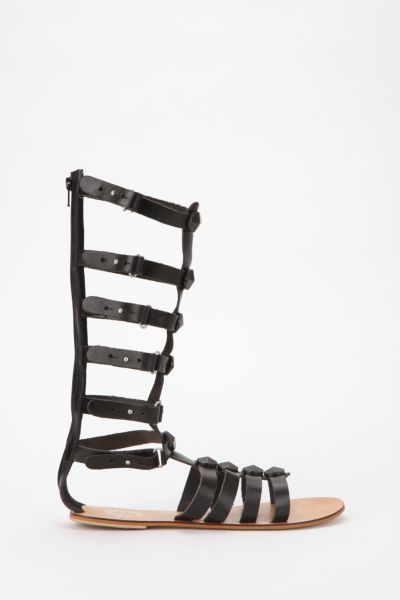 *Pair it with a black pencil skirt and a bright fluorescent blouse
 *Throw them on with your favorite skinny jeans
CL by Laundry Brighter Day Flat
$44.95 at DSW
Matisse 'Bourbon' Flat
$89.95 at Nordstrom
*That little black dress never looked so good than with these Rose Gold, Peep Toe Pumps
rsvp Jovita
$79.00 at Zappos.com
DV by Dolce Vita 'Ayden' Sandal
$68.95 at Nordstrom SACREDDD
$99.95 at Steve Madden
 *Go all white from head to ankles- then complete with these cute casual slip-ons
Women's Kim Toe Chillie Slip On
$42.99 at Payless
*Look sheeny in these heels by pairing them with a bomber jacket and a full-bodied skirt
FIRSTMET
$89.00 at Nine West
Whatever shoe fits, wear it in style!
Signing off with Sole and Style from San Diego,
Tina